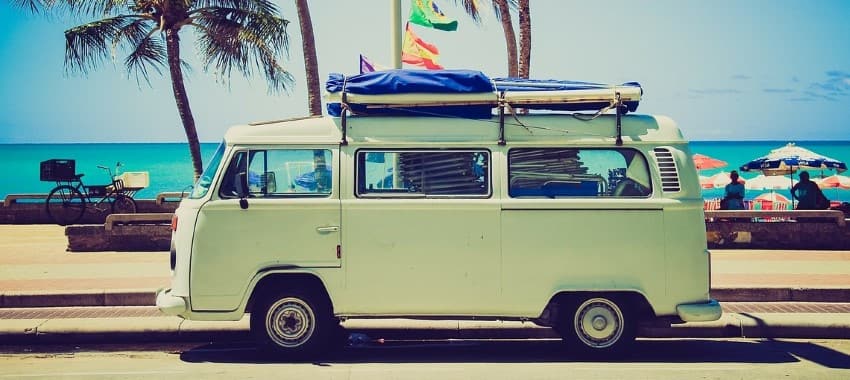 Summer is the perfect time for a long vacation, but what to do before you can go on leave? In this article, we give you some home safety and security tips for the summer. What precautions should you take to have a relaxed holiday?
Protect your valuables, your work sites, home and people about whom you care.
1. Don't give burglars a chance
It sounds obvious, but we advise you to keep thinking how to make your home burglar-proof. Are burglar helpers like the garbage container inside? Is there a light in the evening? You could also consider to use a temporary alarm system, such as the Mobeye i110 or Mobeye Argos. Ask the neighbour as contact person.
2. Consider a smoke alarm that notifies by phone
You surely have a smoke detector installed in you home, isn't it? But who will hear the siren if nobody is at home? Standard smoke detectors are aimed at warning the people at home, especially when they are asleep. But if you are not at home, or only a vulnerable person is at home, it would be great if other people close by are informed. We therefore advise you to consider a GSM smoke detector.
3. Don't let the water spoil your holidays
Water damage can be terrifying. A undetected leak can cause a lot of damage and thus huge costs. Consider to close the main water pipe leading into your home. In summertime the rainfall can be severe nowadays. Check if the water can flow away. If you find a lowest point, you can consider a water detection alarm system, which warns you before the water can damage your belongings.
4. What if temperatures go up?
It is most people's wish, to have a hot summer. Before you leave on holiday, assess which risks the high temperature bring. Do you have a server, cooled by an air conditioner? Do you have a freshwater aquarium with cold-water fish or a tropical fish tank? What about the wine in the wine fridge? Do you store medicines? Is there a lot of value in the fridge or freezer. It would be a waste when cooling devices fall out without knowing. You could have a look at the temperature monitoring systems, or power failure detection. Small effort, big impact.
5. What if there is a power outage?
We rely on the availability of the electricity. Even when we're away from home, there are several devices that use the power. Before you leave, spend a little time in investigating what will be the problem if the power falls away. Do you have a water pump in the fish pond? What about the freezer with lots of food? Do you rely on the automatic water sprinkler for your garden? If the availability of power is critical for you, consider to use the Mobeye PowerGuard, which will notify you when the power falls away.
6. Give access to somebody you trust
You won't be the first traveller that has an urgent reason for somebody to get into the house. Maybe only to water the plants, or to find that one envelop with a letter that needs to be answered. Do not forget to give the key to somebody you trust. If you have an electronic lock, you could consider to install a GSM door opener and use the telephone as access control tool.
7. Security for your holiday home, hotel room, boat, camper or caravan
If you decide to take with you your laptop, some nice jewelry and cash money, you also want to keep your belongings secure where ever you go. Never leave valuables visible. You can use a locker, or secure the room where you leave them. This is a job for the Mobeye i110 and Mobeye Argos, which are extremely useful as temporary alarm system. Let one of these systems keep an eye on your stuff, while you're relaxing and enjoying the holidays.
We hope these home security and safety tips will help you to enjoy a stress-free summer season. You've earned it!